Sassabi Expeditions is a local, family-owned tour operator born out of a passion to share the extraordinary country which we've been lucky to call home. OUR COMMITMENT TO CONSERVATION
When you travel with Sassabi Expeditions, we guarantee that 10% of our profit goes directly to 3 Conservation Initiatives. No other company can match this commitment. By taking a safari, you're contributing to planting trees in Kilimanjaro, protecting wildlife, and investing in education programs for local communities. We also pledge to only work with accommodation providers that are built and managed in sustainable, eco-friendly ways to ensure that we leave the lowest possible carbon footprint.
Our name, Sassabi (Rhymes with "Wasabi"), is a Swahili word meaning Tsessebe or Topi antelope, one of the fastest and most handsome antelopes in Africa. The Topi is a highly-social animal and an integral part of the ecosystem here. It's a Serengeti resident – just like us.
We welcome you to our amazing homeland. Our team has built a reputation for creating authentic safari experiences, simply luxury in the wild. We design each of our unique safari tours to explore the natural beauty of Tanzania, all while protecting and making a lasting impact on the land, wildlife and local communities in which we operate. It is our mission to provide you with the most memorable and exotic expedition of a lifetime.
Tanzania is a country full of natural splendor, astounding wildlife, seductive beaches, charming ancient towns and world-renowned archaeological sites, making it the ultimate bush and beach destination.  From walking the open plains of the Tarangire National Park with the Maasai to snorkeling the turquoise waters of Zanzibar and even pin-pointing the best time of year to catch the Serengeti's Great Migration, we've spent years crafting a kaleidoscope of experiences to help our guests check off every item on their bucket list.
Sassabi Expeditions are experts and leaders in the travel industry . Most of our team members from the Board of directors to our tour guides drivers and staffs are Africa born, have lived or worked in Africa, their knowledge and skills for Safari and guest experience is top notch. We pride ourselves of the reputation we have earned for decades and the trust we have bult in the continent and globally.
Sassabi Expeditions is a renowned leader in providing unparalleled, authentic safari experiences and luxury in the wilds of Africa. Our distinguished board members are seasoned experts in the industry, with decades of experience under their belts, bringing crucial knowledge and expertise to our services.
Jeremy Lowney
Business Development Director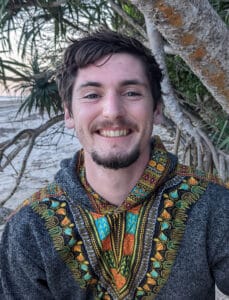 Levi Lowney
Marketing Director Global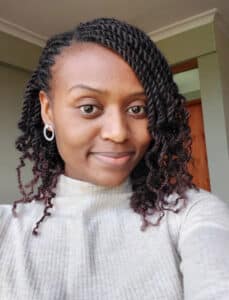 Lightness Johnson
Finance
Director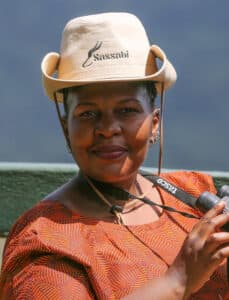 Jessica Ree
Guest
Experiences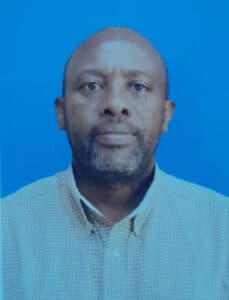 Filip Travaeli Nasari
Conservation
Director
We not only create customized and luxurious itineraries across Tanzania, but we also understand the difference that having passionate and knowledgeable local guides can have. Our guides take the time to explain every sighting, every landscape, and every encounter in detail so that you get to experience life in the Tanzanian wilderness like a true local.
Each of our land cruisers has been customized to the highest standard to enhance the comfort and safety of your overall safari experience. Each vehicle is limited to six seats for unique personalization and ensures every guest has a window seat to catch all the action.
People are at the core of what we do and we welcome each of our guests into our family. We embrace the true spirit of African hospitality, welcoming guests from around the world and forging life-long bonds that will stay with you long after you leave us. We can't wait to meet you!
Offering both pre-packaged safaris and a wide range of customizable offerings, we can create the perfect experience for you. Our seasoned travel experts work with a variety of accommodation partners in hand-picked locations to create your trip of a lifetime. We're available 24/7 to answer any questions and offer assistance in preparing the perfect tour at your request.

We at Sassabi Expeditions make every effort to protect your finances. We ensure our suppliers of accommodation have default insurance in the unlikely event they fail to deliver the accommodation in your itinerary and the service that you paid for. We encourage our guests to come with some cash on hand (large notes receive a higher exchange rate) for tips, buying souvenirs, and any personal items. ATMs are also readily available when in town. Advanced payments can be made for the bull booking. Credit card usage is limited.

Our secure payment methods
We offer options for secure method of payment. At checkout, you will be re-routed to a secure third party where you will be able to complete your payment in a few easy steps.
Alternatively, our guests can also choose to pay via direct bank transfer details below;
• Bank Name: CRDB BANK PLC TANZANIA
• Bank address: P.O.Box 268, Arusha
• Branch: Arusha, Tanzania
• Swift code: CORUTZTZ
• Beneficiary: Africa Reserves Safaris Limited, A/C: 0250 496042300
Please allow 72 hours before payments are completed. You will be notified immediately upon successful completion of payment

We highly recommend that you purchase travel insurance before arriving in Africa. This can help you in case of the unlikely event of any travel disruptions. Depending on where you are traveling from, we may help make recommendations. We recommend that you consult your professional agents in your country about travel insurance before departing to give you full peace of mind.
See what our travelers are saying! We strive for excellence by offering curated and customized authentic safari experiences that you will remember for a lifetime. For more information, we will be happy to provide any client with a list of references upon request to contact directly before your booking.
Here are a couple of favorite quotes from past clients:
Professional Affiliations
Our accommodations include highly-esteemed hotels and lodge brands including some listed below:
ASTA – Our membership includes The American Society of Travel Advisors (#900314522). It is the world's largest association of travel professionals.
TATO – In Tanzania, we operate under the Tanzania Association of Tour Operators
TANAPA / KINAPA – Sassabi is under the authority of the Tanzania National Parks as well as Kilimanjaro National Park, and we adhere to their regulations.
An all-time handpicked accommodations  hold high  esteem by our traveler's recommendation, include these hotels and lodges brands